Many People May Die in Preventable Car Crashes Over The Thanksgiving Holiday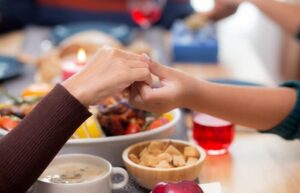 WASHINGTON, D.C. – This year, the National Safety Council estimates 507 people will perish in a preventable traffic crash over the Thanksgiving holiday period. During this time, which begins Wednesday, Nov. 22 and concludes Sunday, Nov. 26, impaired driving is of particular concern. Over the holiday period in 2020, 36% of fatalities involved an alcohol-impaired driver.
 
"It's alcohol, but also drugs, fatigue, and a combination thereof that can all cause impairment," said Mark Chung, executive vice president of roadway practice at the National Safety Council. "While a special emphasis is on a celebration such as Thanksgiving this time of year, it's crucial to make safe choices before you hit the road every time. Choose to drive awake and sober or arrange an alternative mode of transportation; lives depend on it."
Introduction of new employee at NSC Ohio Chapter. 
 Victor D.  Considine, Certified Environmental Safety Compliance Officer.  (CESCO)
Retired after twenty-two years in Environmental Management System Development, Waste Stream, OSHA CFR 1910/1926 (General Industry and Construction), Equipment Safety, EPA, DOT, Fire Safety, and Food Safety training applications with the Department of Justice.  Enhanced training by customizing material, to address your industry needs, and encourage behavior-based safety practices on the job.
If you need consulting, compliance inspections,  recommended corrective actions, and written reports or policies, call or email Chapter to see how Victor can  assist you. 
The National Safety Council, Ohio Chapter saves lives by preventing injuries and deaths at work, in homes and communities, and on the roads, through leadership, education and advocacy.
---